Spoiler warning: this is the answers page to the AudioCulture Quiz – to see the quiz questions only, go to this page.
AudioCulture Quiz, June 21, 2021
1. In 1965 Wayne Fontana had a big hit with 'The Game Of Love'. Which New Zealand producer had a number one single in the 1980s with a cover of it? Either his real name or the name the record went out under is correct.
2. Which of the following was not a member of the showband The Māori Volcanics?
A: Dalvanius Prime
B: Billy T. James
C: Prince Tui Teka
A: Dalvanius Prime.
3. What is the connection between the Suburban Reptiles and Joel Little?
A: Joel's mum Trish Scott was in a very early lineup of the Suburban Reptiles.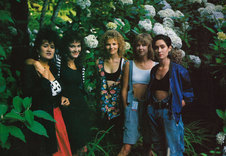 4. James Brown, Bob Geldof, The Chills, The Pogues, When The Cat's Away, Roy Orbison and the Patea Māori Club were all advertised to play just south of Auckland in early 1988. What happened?
A: It was the Neon Picnic festival which collapsed hours before it started, under a ton of debt and controversy.
5. What do Supergroove, Drab Doo Riffs, Cambridge University, the Low Down Dirty Blues Band, the Apra Silver Scroll, and the movie Come To Daddy all have in common?
A: Karl Steven. He was either a member of, a graduate of, a winner of, or a composer for all of these.
6. "Karanga, rangatahi, whakarongo! Whakarongo!" are the opening words to which NZ hip-hop classic?
A: 'E Tu!' by Upper Hutt Posse.
7. Who said: "I'll probably end up doing cabaret, 'Found … my-self … a blue la-dy …" and on the trombone we have …'. I fancy the Frank Sinatra, Dean Martin approach: stool, tall martini, cigarette burning in the ashtray."?
A: Graham Brazier (to Rip It Up in 1988).
8. My debut album was called Safety in Numbers and sold 240,000 copies. What is my name?
A: Margaret Urlich.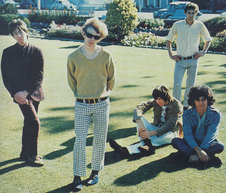 9. They came from Rutherford College in Te Atatu, they had the first local single ever to go to No.1, their second single is a much covered New Zealand classic, they went on to be one of the biggest bands in Australia in the early 1970s and their guitarist is one of the most celebrated guitar players in the history of Australasian rock, winning Best Guitarist twice in Australia. They were … ?
A: The La De Da's. The first No.1 was 'Hey Baby', the New Zealand classic is 'How Is The Air Up There'. The guitarist is Kevin Borich.
10. Which Auckland singer/producer/studio owner based on Auckland's North Shore mentored and recorded Lorde, The Checks, Finn Andrews (The Veils), The Mint Chicks, The Electric Confectionaires and Gin Wigmore in the first years of this century?
A: Richard "Rikki" Morris at his studios The Depot and The Bus in Devonport.
[This week's quizmaster: Simon Grigg]
--
AudioCulture Quiz, June 14, 2021
1. Name the New Zealand saxophonist who was a regular at Ronnie Scott's jazz club in London and in 1990 became the only local jazz performer to top the New Zealand charts?
A: Brian Smith topped the New Zealand charts with Moonlight Sax.
2. Which New Zealand song from the 1970s is about the writer's infatuation for Hollywood great Henry Fonda?
A: 'Yesterday Was Just the Beginning of My Life' by Mark Williams
B: 'L'amour est L'enfant de la liberté' by the Rumour
C: '1905' by Shona Laing
A: C – '1905' by Shona Laing.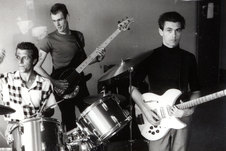 3. Which members of the Swingers played with early New Zealand punk band Suburban Reptiles?
A. Buster Stiggs
B. Bones Hillman
C. Phil Judd
D. The first two (Stiggs, Hillman)
E. All of the above
A: E – all of the above. Phil Judd produced 'Saturday Night Stay at Home' (written by Buster Stiggs) and played in the Suburban Reptiles as an invited guest.
4. Name the New Zealand artist who studied music in Dunedin and, after shifting north, maintained his musical career while working as a tour guide, radio journalist and eventually, public transport advocate.
A: Anthonie Tonnon.
5. Name the stage production written in London by a rock'n'roll loving bodgie from Hamilton that finally made its New Zealand debut in 1978, with the cast including Zero (Clare Elliott) from Suburban Reptiles and future Warratahs vocalist Barry Saunders.
A: Richard O'Brien's the Rocky Horror Show opened in Wellington's State Opera House on 28 July 1978. Zero played Columbia, and by the end of the national run, Barry Saunders was on board as Rocky.
6. Name the Auckland-born musician who became famous as a child drummer in the 1950s and went on to play with Leo Sayer, Nat Adderley, and Dusty Springfield.
A: Frank Gibson Jr.
7. Name the much-loved New Zealand song that was a hit twice – for The Fourmyula in 1970 and The Mutton Birds in 1992.
A: 'Nature', written by The Fourmyula's Wayne Mason.
8. Which New Zealand song from the 1970s is about the writer dreaming of being in a band after seeing The Beatles as a child?
A: 'When Jo Jo Runs' by Craig Scott
B: 'Saturday Night Stay at Home' by Suburban Reptiles
C: 'Good Morning Mr Rock N' Roll' by Headband
A: B – 'Saturday Night Stay at Home' by Suburban Reptiles, writer Buster Stiggs.
9. Name the Dunedin-born drummer and promoter who in the early 1990s toured the UK and Europe as drummer for the Jesus and Mary Chain.
A: Barry Blackler.
10. In 1969 a Christchurch-born bassist became the sole New Zealander to perform at Woodstock, and in 1972 he joined English rock group Uriah Heep, playing on four albums and touring with them during their most successful period. Name the bassist.
A: Gary Thain played Woodstock in 1969 with the Keef Hartley Band and joined Uriah Heep in 1972.
[This week's quizmaster: AudioCulture's Steven Shaw]
--
AudioCulture Quiz, June 8, 2021
1. What New Zealand act sang with Ronan Keating on his album Duet?
A. Adeaze
2. Which local group lost all their publishing royalties from their No.1 single to English band 10cc?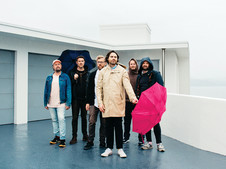 3. What UK TV show has featured appearances by both Nadia Reid and The Phoenix Foundation?
A. Later With Jools Holland
4. What chart-topping New Zealand band found their singer after seeing him perform on the TV show Good Morning?
A. L.A.B.
5. Which New Zealand pop star co-wrote one of the songs on John Legend's US Top Five album, Love In The Future?
A. Kimbra
6. What movie did pop singer Stan Walker star in?
A. Mt Zion
7. The son of Suzanne Lynch from The Chicks was in what chart-topping local band?
A. Zed
8. Which New Zealand indie act appeared on Fat Boy Slim's The Brighton Port Authority album?
9. Which local hip hop act is shown in the above photo with Rihanna?
A. Smashproof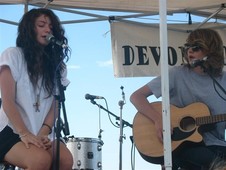 10. Name the young singer shown in the above photo.
A. Lorde
[This week's quizmaster: Gareth Shute.]
--
AudioCulture Quiz, May 31, 2021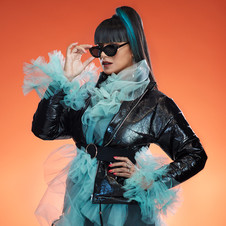 1. Name the above solo artist's first band
A: Ladi6 – Sheelaroc
2. What was the name of Broods' frontwoman Georgia Knott's all-female side project?
A: The Venus Project
3. Lani Purkis played in which punk band before joing Elemeno P?
A: Foamy Ed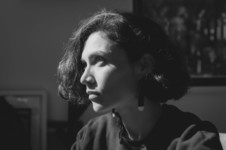 4. Name this solo artist's first band
A: Anna Coddington – Handsome Geoffrey
5. 'You're Welcome' is a song written for the film Moana by Te Vaka's Opetaia Foa'i. Who sang it?
A: Dwayne 'The Rock' Johnson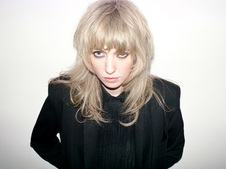 6. Name this solo artist's first band
A: Ladyhawke – Two Lane Blacktop
7. What was the title of TrueBliss's debut album?
A: Dream
8. Supergroove's Karl Steven is a doctor of what subject?
A: Philosophy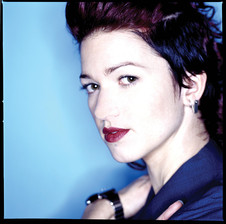 9. Name this artist's first band
A: Julia Deans – Banshee Reel
10. The Chicks' first album was called The Sound Of The Chicks. What was their second album called?
A: Second Album
[This week's quizmaster: Mark Roach, Recorded Music NZ.]
--
AudioCulture Quiz, May 24, 2021
1. In what 2018 Hollywood film did Marlon Williams play an up-and-coming country singer?
A: A Star is Born
2. Lorde's song 'Green Light' won which local music award in 2017?
A: The APRA Silver Scroll award
3. In 1997, the first Dimmer EP features a cover of a Canned Heat song. What is the song's title?
A: On the Road Again
4. Which member of Look Blue Go Purple was also in The 3Ds?
A: Denise Roughan
5. At age 11, Kimbra appeared on a children's television show with a segment on becoming a pop star. What was the television show?
A: What Now?
6. Jonathan Bree and Scott Mannion formed which New Zealand record label in 2002?
7. Name three of the well-known musicians in Bic Runga's backing band for her 2005 album, Birds.
A: Any three of the following: Anna Coddington, Anika Moa, Neil Finn, Shayne P. Carter, Ben Maitland, Riki Gooch, Conrad Standish
8. Dons Savage of Dead Famous People was briefly part of which English dance-pop band in the early 1990s?
A: Saint Etienne
9. In 1990 there were two female winners of the Gold Guitar Awards. Who were the winners?
A: Kylie Harris and Camille Te Nahu
10. How many Māori Hi-Five bands were there? How was each band configuration identified?
A: Three. Each configuration in the 1960s was known as 1, 2, or 3, and had the Roman numeral of their configuration on their band blazers.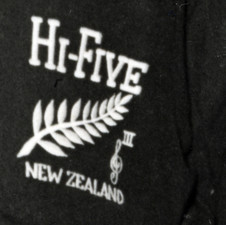 [This week's quizmaster: Amanda Mills, music curator at the Hocken Library, Dunedin.]
--
AudioCulture Quiz, May 17, 2021
1. Before choosing music as his lifelong passion, Graham Brazier (Hello Sailor) had a serious chance for success in which sport?
a. Cricket
b. Rugby League
c. Football
A: b. Rugby League
2. Before they formed The Beths, all four original members were in which Auckland band?
A: Sal Valentine & The Babyshakes
3. Which New Zealand songwriter and producer has co-written songs with Taylor Swift, Khalid and Imagine Dragons?
A: Joel Little
4. Who had a global hit after their song was featured in Judd Apatow's movie Knocked Up?
A: Savage
5. Who has set themself the goal of recording 10 albums in 10 different genres in 10 years?
A: Troy Kingi
6. L.A.B. was formed by two brothers. Which band were they in before?
A: Kora
7. Which singer/songwriter has also written cookbooks and owns a vegan store named Grater Goods?
A: Flip Grater
8. In the 1970s, Suzanne Lynch from The Chicks became the backing singer for which hugely popular UK artist?
A: Cat Stevens
9. Che Fu's father is also a prominent musician – who is he?
A: Tigilau Ness
10. Patea Māori Club's 'Poi E' received this year's Classic Record Award at the Taite Music Prize ceremony on April 20. Who co-wrote the song with Dalvanius?
[This week's quizmaster: Renee Jones from AudioCulture, Auckland.]
--
AudioCulture Quiz, May 10, 2021
1. Name two of DJ Mu's two most notable musical pre-Fat Freddy's Drop projects.
A: Bongmaster, The Crackhead Experience, and Roots Foundation.
2. Which British musician produced Shihad's debut album Churn?
A: Jaz Coleman
3. With which Irish band did Julia Deans enter the public eye prior to success with Fur Patrol?
A: Banshee Reel
4. Which actor/comedian starred in the music video to The Phoenix Foundation's 2015 track 'Give Up Your Dreams'?
A: Bret McKenzie
5. Which Kiwi music legend performed guest backing vocals on country singer Al Hunter's 1987 album Neon Cowboy?
A: Dave Dobbyn
6. Who were the four bands showcased on Flying Nun's Dunedin Double EP?
A: The Chills, The Verlaines, Sneaky Feelings, The Stones
7. What connects Zed/ Feelers guitarist Andy Lynch with the late, great Scott Walker?
A: Andy Lynch's father Bruce Lynch was a session musician on some of Scott Walker's 1970s records
8. What was the name of Pluto's 2001 debut album?
A: Red Light Syndrome
9. Which Christchurch group gave an early platform for Aldous Harding, Motte and Reb Fountain?
A: The Eastern
10. Which member of Straitjacket Fits previously logged time in Dunedin bands The Blue Meanies and The Orange?
A: Andrew Brough
[This week's quizmaster: Jeremy Taylor of Slowboat Records, Wellington.]
--